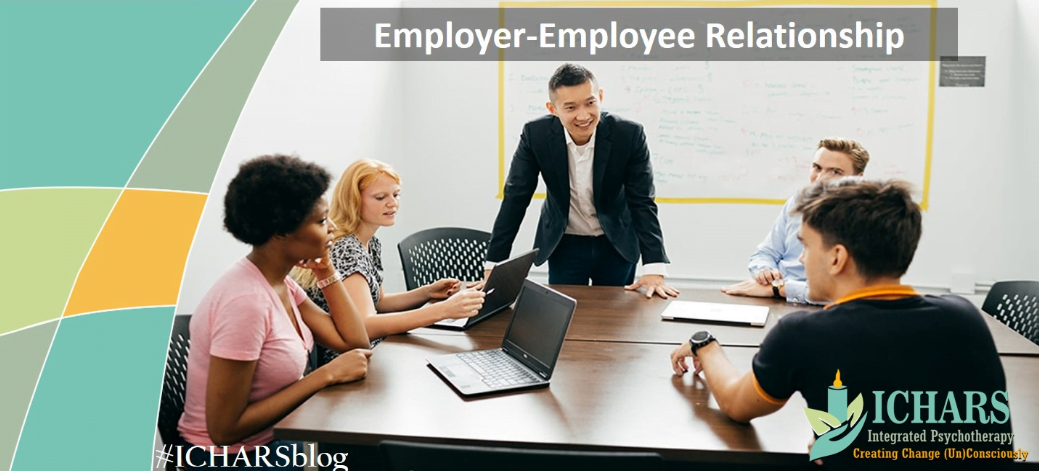 "TRAIN people well enough so they can leave, TREAT them well enough so they don't want to"
The greatest asset a company has is its employees. Therefore the relationship that the employer maintains with the employee is very crucial. The more strong and healthier relationship an employer maintains with the employee, the more it benefits the company.
Studies suggest that employees who share mutually respectful relationships with their employers are more likely to be happy, loyal and productive in the long-run.
Employees should be a priority to employers. It is the prime duty of the employers, seniors or leaders to make their employees feel comfortable. They should discourage conflicts from taking place and be encouraging and appreciative about their work. This improves the productivity of the employees and they deliver their best performance.
Clear vision to the employees is a must to achieve the desired output from them.

The tasks that are assigned to the employees should be challenging.

The responsibility of the mistakes should be taken by the employer.

The employers should show the employees that they are valued as true contributors.

Provide a space so that they can communicate effective feedback.

The 'level of compatibility' should be looked after.
When an employee feels happy, they put in their best efforts to work for the company. They put forth their best effort in the projects they do. Basically, it is about the approach one uses to bring the best out of them and the best for their company.
Some more strategies to strengthen a healthy relationship in the organisation and to create a positive work environment:
Build strong trust and employment relations

Communicate positively and openly

Keep motivating employees

Uncover their strengths

Create team spirit

Give recognition and appreciation

Be sensitive about their emotional state

Be approachable always

Understand and evaluate your management style

Provide a positive physical environment

Make staff evaluations a positive experience

Make the work fun
Bottom Line:
To maintain a pleasant working relationship between employer and employee, it is required to know each others resistance to stress and sensitivity level. Yes, it is not always easy to do so but the minute you start investing, the benefits have ripple effects for the organization.
To understand and make yourself understood, the key is communication.

The online CONVERSATIONAL HYPNOSIS module can help you in avoiding certain factors which are affecting the growth of your company.
"Take time to appreciate employees and they will reciprocate in a thousand ways"
-Bob Nelson

References:

https://nescoresource.com/articles/details/the-importance-of-a-strong-employeremployee-relationship/99/
http://www.dselva.co.in/blog/employer-employee-relation-importance/
https://melissaphillips.wordpress.com/2010/03/05/leader-or-boss-job-or-ministry/