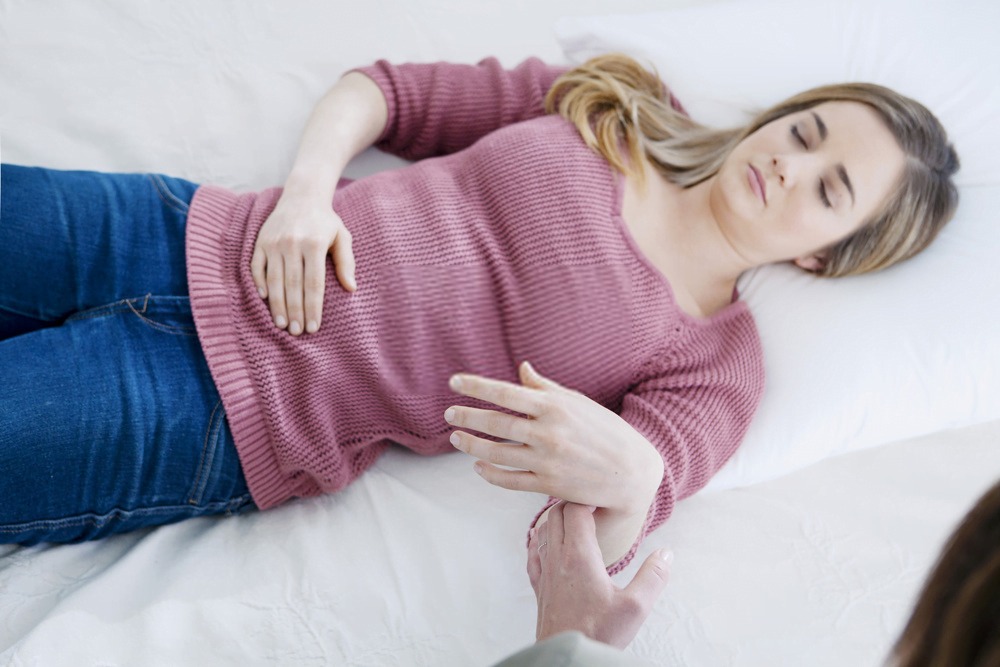 Hypnotherapy is a therapy that is undertaken with a subject in a hypnotic state.
#Hypnotherapy = #Hypnosis + #Therapy
It is a therapeutic modality that is based on the premise that the mind and body do not work in isolation.
In a hypnotic state, a client is hyper-suggestible. The hypnotherapist is able to suggest ideas, concepts and lifestyle adaptations, the seeds of which become firmly planted in the subconscious mind of the client.
Is hypnotherapy and psychology related in any way?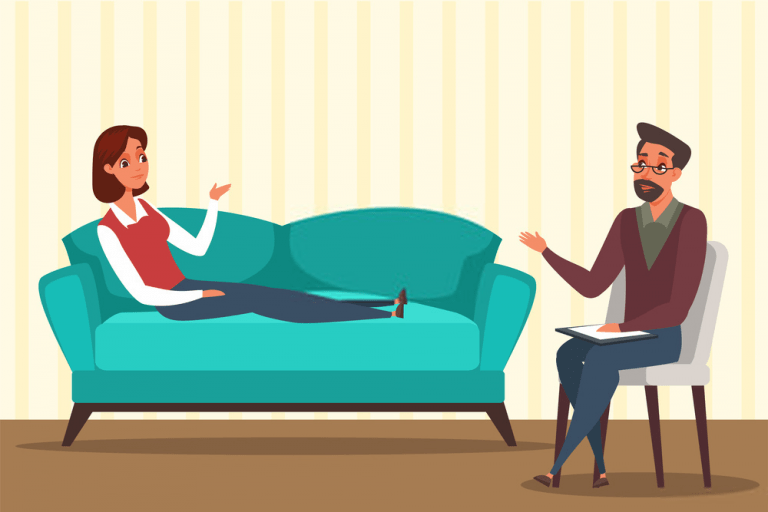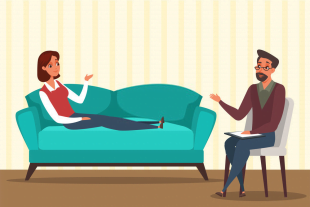 Hypnosis is all about helping a person's mind become more receptive to suggestions and Therapy is all about helping people create a change in their thoughts, emotions, behaviours, beliefs and perceptions.
Since #psychology is defined the scientific study of the human mind and its functions, #hypnotherapy and psychology is intrinsically connected to each other.
What is the difference between Hypnotherapy and Psychotherapy?
Hypnotherapy is a kind of psychotherapy. Hypnotherapy aims to re-program patterns of behaviour within the mind, enabling, irrational fears, phobias, negative thoughts and suppressed emotions to be overcome.
While hypnotherapy as a field has its own set of techniques and processes, it can also be used in conjunction with any other field of psychotherapy.
In-fact when any other psycho-therapeutic process is used with the client in a hypnotic state, it technically becomes #hypnotherapy.
What are the advantages of combining techniques from other fields of psychotherapy and Counselling with Hypnosis?
The subconscious mind controls all automatic processes of the mind: be it thoughts, emotions or behaviours and it is also the storehouse of all our past experiences, suppressed emotions and beliefs. Any process that can help the psychotherapist access and influence these thoughts, emotions, behaviours, beliefs and past experiences is priceless from the point of view of therapy or counselling.
Since Hypnosis is a state where the subconscious is very receptive to suggestions, it becomes the most natural state to create therapeutic change.
It is for this reason that #hypnotherapy can help people create changes even in automatic thoughts and behaviours that other talk-based psychotherapies may face difficulty with.
Hypnotherapy and Eclectic Psychotherapy
Most psychologists begin their practice by following theories and techniques from one school of psychotherapy. Some therapists only practice Psychoanalysis while others practice cognitive therapy and some others may practice behavioural therapy to name a few.
Each school of psychotherapy has its own advantages and its own limitations. Over a period of time the psychotherapist starts understanding these limitations and hence starts looking at ways to incorporate theories and techniques from other schools of psychotherapy into their current practice.
When a #psychologist integrates theories and techniques from two or more schools of #psychotherapy, they are said to practice #EclecticPsychotherapy.
The biggest challenge that most psychologists and counsellors face when trying to integrate the different schools of psychotherapy is that at times the theories and presuppositions of each school may come across as very different from other schools. In the absence of a model that can act as a thread between these apparently different theories, most of the so-called eclectic psychotherapists are only able to combines parts of these different schools of psychotherapies.
When it comes to techniques, the counsellors or psychotherapists are not really integrating the techniques but choosing technique from one school of thought or the other depending upon what they perceive as the need of the case. In its true sense this is not really what integration means.
This is where hypnosis can play an extremely important role. Once you start understanding what hypnosis really is, it can literally act as a thread that can help integrate these different schools of psychotherapies into a comprehensive eclectic approach.
Our Cognitive Hypnotic Psychotherapy™ course is an extremely good example of how all the major approaches to psychotherapies can be integrated into a comprehensive approach to psychotherapy.
Is Hypnotherapy Scientific?
Science Says Hypnotherapy is Real…
Hypnosis has been successfully utilized in a wide range of applications across a number of fields. Unfortunately, the term 'Hypnosis' still evokes mixed emotions and many people wonder whether hypnosis is real or just some abracadabra stuff!
However, medical research continues to show how and when hypnosis can be used as a therapy tool.
Hypnotherapy is a highly effective change tool that is also used to treat various conditions. To do this, a certified hypnotist or hypnotherapist guides you into a deep state of relaxation. While you're in this state, they can make suggestions to help you become more open to change or therapeutic improvement.
Research shows that "(Hypnosis) is a very powerful means of changing the way we use our minds to control perception and our bodies," says the study's senior author, David Spiegel, MD, professor and associate chair of psychiatry and behavioral sciences.
Hypnotherapy sessions have been shown to be effective in –
Lessening chronic pain and the pain of childbirth and other medical procedures
Treating smoking addiction and post-traumatic stress disorder
Easing anxiety or phobias
While more evidence continues to accumulate about the benefits and positive effects of hypnotherapy in ever-increasing areas of its application, there can be no doubt to the fact that HYPNOTHERAPY IS NOT JUST REAL BUT ALSO VERY EFFECTIVE!
Is Hypnotherapy Safe?
Hypnotherapy is safe, natural & universal human trait. 100% of the population experience it in some form or another on a daily basis.  It may even be that we live most, if not all, of our lives in various trance states, an idea suggested by the psychotherapist Stephen Wolinsky in his book Trances People Live.
Wolinsky observed that the so-called Deep Trance Phenomena (DTP), generally believed to be exclusively part of formal hypnotherapy sessions, are actually present throughout much of our daily lives.  "Normal" consciousness, he argued, is made up of these phenomena, which we switch into and out of all day long.
What are these Deep Trance Phenomena?
The following is a list, together with examples of how they might be encountered in everyday life.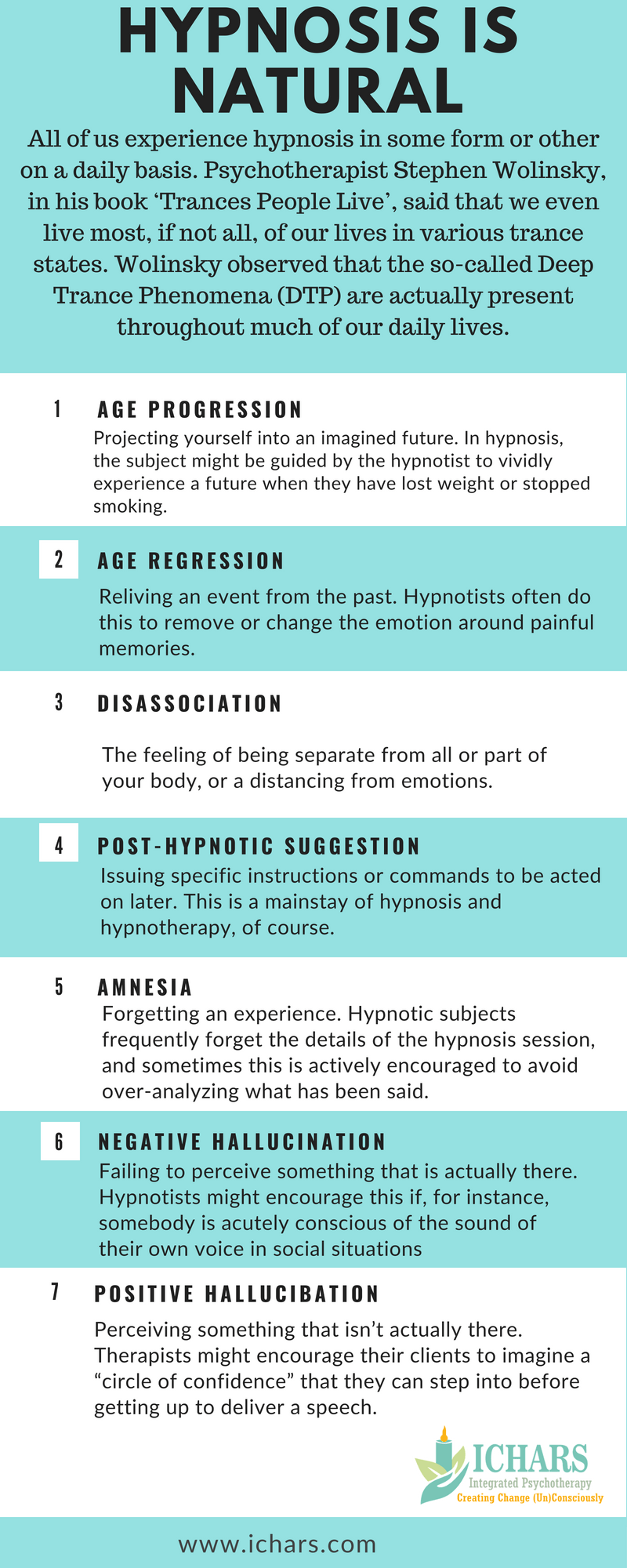 Age Progression – or projecting yourself into an imagined future. In hypnosis, the subject might be guided by the hypnotist to vividly experience a future when they have lost weight or stopped smoking. On an average day, you age progress every time you sit in a doctor's waiting room, imagining what will be said when you go in for your appointment, or when you see a pair of shoes in a shop window and picture yourself wearing them to a party at the weekend.
Age Regression – reliving an event from the past. Hypnotists often do this to remove or change the emotion around painful memories. You age regress in your daily life every time you relive an argument that you had with someone twenty years ago.
Disassociation – a feeling of being separate from all or part of your body, or a distancing from emotions. Hypnotic subjects often say that they can't feel their arms or legs, and this can be a useful tool for pain control. At other times, you're emotionally disassociated if you ever find yourself thinking "I really don't like you" as you have an outwardly  pleasant conversation with a colleague, and you're physically disassociated if you've ever paused with a forkful of food halfway to your mouth because something on TV has caught your attention.
Post-Hypnotic Suggestion – issuing specific instructions or commands to be acted on later. This is a mainstay of hypnosis and hypnotherapy, of course. It also happens when you find yourself thinking "I really must phone my mother", "don't forget to fill up with petrol on the way home", "remember to buy cat food" and so on.
Amnesia – forgetting an experience. Hypnotic subjects frequently forget the details of the hypnosis session, and sometimes this is actively encouraged to avoid over-analyzing what has been said. You experience amnesia every time you can't remember where you left your car keys, wallet or mobile phone.
Negative Hallucination – failing to perceive something that is actually there. Hypnotists might encourage this if, for instance, somebody is acutely conscious of the sound of their own voice in social situations. An everyday example would be failing to see your car keys, wallet or mobile phone as you frantically search for them, even though they're in plain view on top of the kitchen counter.
Positive Hallucination – perceiving something that isn't actually there. Therapists might encourage their clients to imagine a "circle of confidence" that they can step into before getting up to deliver a speech. If you've ever had a fantasy or daydream about someone, then you've positively hallucinated.  This is quite closely associated with age progression as well, of course.
Confusion – this is often deliberately employed as a trance-inducing technique, and we all experience moments of bewilderment, perhaps at those times when you wander into a different room of the house and wonder what you're doing there.
Time Distortion – a sense of time slowing down or speeding up. This is a major feature of hypnotic trance, and subjects often feel that more time has passed than is actually the case. You experience time distortion in traffic jams and boring meetings, which seem to last forever, and also on those occasions when you're really enjoying yourself and time just seems to fly by.
Sensory Distortion – increasing or decreasing sensory awareness. In hypnosis, the hypnotist might draw the client's attention to various bodily sensations, as a way of inducing and deepening trance. Sensory distortion is also evident at those times when you manage to tune out a persistent noise – people who live near railway lines, for instance, simply don't notice the passing trains after a while.
Wolinsky became fascinated by the role these phenomena play in keeping problems in place. In a typical case of anxiety, for instance, we might see age progression and positive hallucination, as the sufferer conjures up a terrible future and sees signs of imminent catastrophe. We might also see sensory distortion, as anxiety sufferers are often acutely aware of unpleasant sensations in their body, such as heart palpitations, which further fuel the anxiety.
Identifying the deep trance phenomena behind a problem points the way to a solution, as that trance state can be changed or broken. This raises the interesting possibility that hypnosis works by bringing people out of unhelpful trance states – unhypnotizing them, in effect!
Types of Hypnotherapy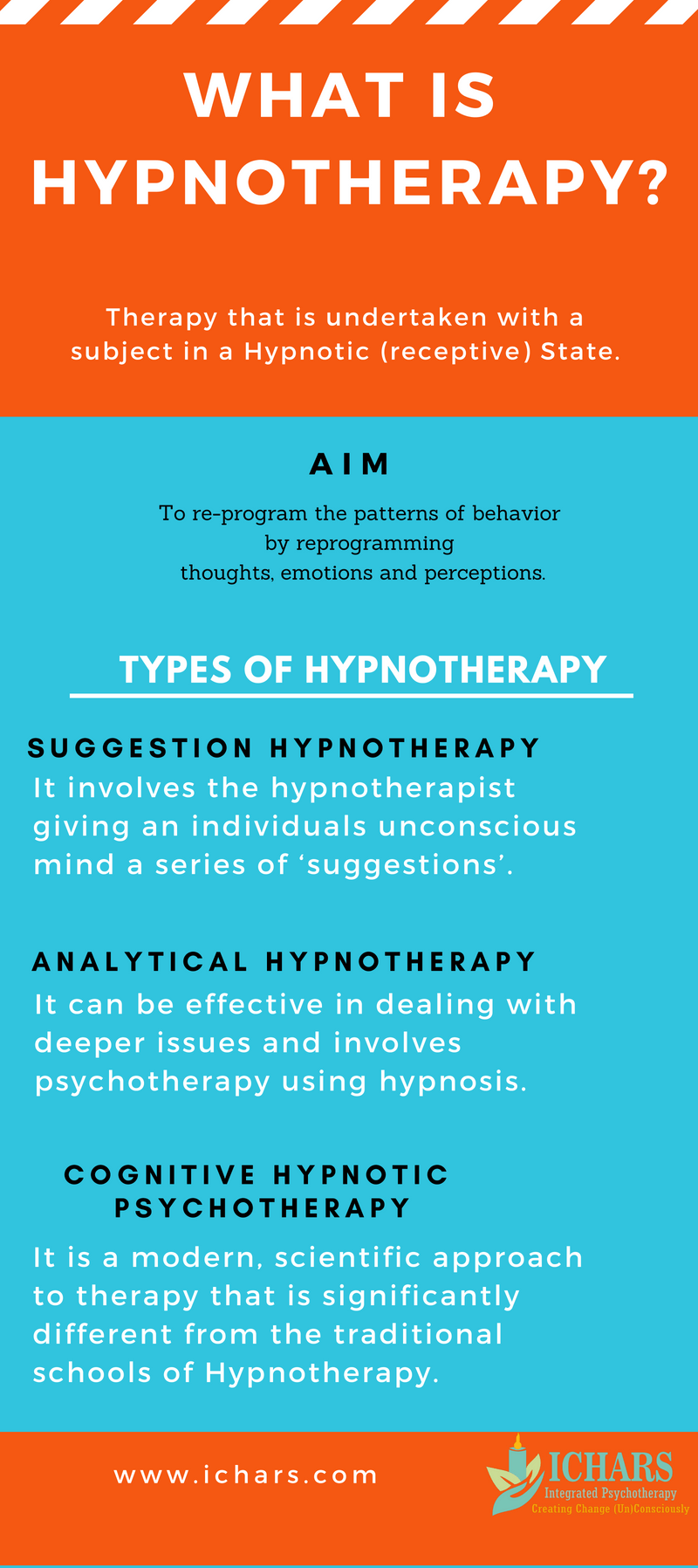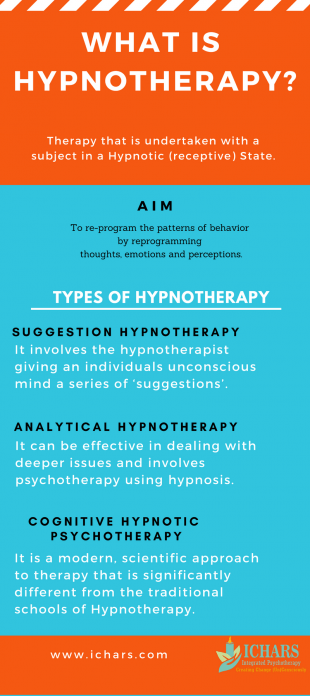 Suggestion Hypnotherapy
Suggestion hypnotherapy involves the hypnotherapist giving an individuals unconscious mind a series of 'suggestions'. These suggestions can help an individual to find it easier to do something they want to do (e.g. public speaking) or easier to stop doing something they don't want to do (e.g. smoking).Suggestion Hypnotherapy is often used when there is no root cause that needs to be dealt with, or when there are time constraints (such as an individual wanting to deal with a fear of flying). Suggestion hypnotherapy is often considered short-term therapy.
Analytical Hypnotherapy
Analytical Hypnotherapy (also called hypnoanalysis) can be effective in dealing with deeper issues and involves psychotherapy using hypnosis. Analytical hypnotherapy seeks to find the root cause of a problem, and deal with the issue. For example, a phobia may be 'masked' using suggestion therapy, however, the root cause will still exist. Analytical hypnotherapy seeks to identify the root cause and deal with it.Analytical Hypnotherapy is a very involving process and usually requires much more commitment than Suggestion Hypnotherapy. However, once the root cause has been identified and dealt with, the results can be life-changing. Whereas Suggestion Hypnotherapy manages a problem, Analytical Hypnotherapy aims to resolve it.
Cognitive Hypnotherapy
Cognitive Hypnotherapy is a modern, scientific approach to therapy that is significantly different from the traditional schools of Hypnotherapy. Cognitive Hypnotherapy draws its influence from a number of other validated theories, such as Positive Psychology, Neuroscience, Evolutionary Psychology, and NLP and combines these in a way that fits the client's personal goals, values, and personality. Drawing from a range of techniques from different disciplines means that a tailored approach for each client can be created – there's no "one size fits all" model here.Cognitive Hypnotherapists attempt to get into the mindset of the client to work through any presenting issues, using techniques and language based on the client's unique model of the world. Cognitive Hypnotherapy also uses an analytical approach to clearing away unwanted thoughts and behaviours from the past, but then uses techniques that retrain the brain in the present to ensure that the changes that clients would like to make are fully realised.
Cognitive Hypnotic Psychotherapy™
Cognitive Hypnotic Psychotherapy is probably the most comprehensive form of hypnotherapy that is by many considered as the latest cutting edge approach to psychotherapy. It is solution-focused and structured yet person-centric. It incorporates principles from all the other types of hypnotherapy mentioned above along with concepts and techniques from Mindfulness, Psycho-analysis, and Meditation.Application of this type of hypnosis towards coaching (life, business, and relationship) is known as Cognitive Hypnotic Coaching™.
Some schools of hypnotherapy have distinguished their approach to applying hypnotherapy in a particular way with a specific label. For example, a hypnotherapist may state that they are a regression hypnotherapist. This simply refers to the guidance of a client back into their personal history with the intention of addressing past possibly disturbing experience. All hypnotherapy, possibly with the exception of Suggestion Hypnotherapy, may include regression and it would often be part of an Analytical Hypnotherapy and Cognitive Hypnotherapy series of sessions.
Areas that hypnotherapy can be applied to is:
Hypnotherapy is a very effective tool for resolving almost all kinds of issues/problems. Unlike many other psychological therapies, Clinical Hypnotherapy is generally considered to be a fairly short-term approach in which beneficial change, if it is to occur, should become apparent within a relatively few sessions.
Even medical doctors refer to hypnotherapists today.
The National Institute of Health and the American Medical Association have endorsed Clinical hypnotherapy as an effective alternative therapy. Medical uses include addressing problems associated with illnesses, pain management and developing the relaxation response among other things.
Areas that Clinical Hypnotherapy might help you with (but not limited to):
| | | | |
| --- | --- | --- | --- |
| 1.  Abandonment | 2.  Abuse | 3.  Addictions | 4.  Aggression |
| 5.  Age Regression | 6.  Agoraphobia | 7.  Amnesia | 8.  Anesthesia |
| 9.  Anger | 10.  Anorexia | 11.  Anxiety | 12.  Assertiveness |
| 13.  Assist Healing | 14.  Attitude Adjustment | 15.  Asthama | 16.  Back Pain |
| 17.  Bed Wetting | 18.  Behavior | 19.  Being Late | 20.  Biofeedback |
| 21.  Breathing | 22.  Bulimia | 23.  Burns | 24.  Career Success |
| 25.  Change Habits | 26.  Child Birth | 27.  Chronic Pain | 28.  Communication |
| 29.  Concentration | 30.  Controlling | 31. Cramps | 32. Cravings |
| 33. Creativity | 34. Death or Loss | 35. Depression | 36. Discouraged |
| 37. Divorce | 38. Double Standard | 39. Dreams | 40. Dyslexia |
| 41. Exam Anxiety | 42. Exercise | 43. Fear of Animals | 44. Fear of Death |
| 45. Fear of Dentist | 46. Fear of Doctor | 47. Fear of Failure | 48. Fear of Flying |
| 49. Fear of Heights | 50. Fear of Loss of Control | 51. Fear of School | 52. Fear of Success |
| 53. Fear of Surgery | 54. Fear of Water | 55. Fears | 56. Forgiveness |
| 57. Frustration | 58. Gagging | 59. Gambling | 60. Guilt |
| 61. Hair Twisting | 62. Headaches | 63. Helplessness | 64. Hiccups |
| 65. Hopelessness | 66. Hostility | 67. Hot Flashes | 68. Hypertension |
| 69. Hypochondria | 70. Immune System | 71. Impotency | 72. Improve Health |
| 73. Improve Sales | 74. Indecision | 75. Inferiority | 76. Inhibition |
| 77. Insecurity | 78. Insomnia | 79. Irrational | 80. Irrational Thoughts |
| 81. Irritability | 82. Jealously | 83. Lack of ambition | 84. Lack of Direction |
| 85. Lack of Enthusiasm | 86. Lack of Initiative | 87. Lower Blood Pressure | 88. Medication Side Effects |
| 89. Memory | 90. Mistrust | 91. Moodiness | 92. Motivation |
| 93. Nail Biting | 94. Nausea | 95. Negativism | 96. Nightmares |
| 97. Obsessions | 98. Obsessive-Compulsive | 99. Overeating | 100. Overly Critical |
| 101. Pain | 102. Panic Attacks | 103. Passive-Aggressive | 104. Past Life Regression |
| 105. Perfectionism | 106. Performance Anxiety | 107. Pessimism | 108. Phobias |
| 109. Postsurgical | 110. Premature Ejaculation | 111. Presurgical | 112. Problem Solving |
| 113. Procrastination | 114. Public Speaking | 115. Reach Goals | 116. Rejection |
| 117. Relationships | 118. Relaxation | 119. Repressions | 120. Resistance |
| 121. Resistance to Change | 122. Responsibility | 123. Restlessness | 124. Revenge |
| 125. Sadness | 126. Self-Awareness | 127. Self-Blame | 128. Self-Concept |
| 129. Self-Confidence | 130. Self-Control | 131. Self-Criticism | 132. Self-Defeating Attitudes |
| 133. Self-Defeating Behaviors | 134. Self-Esteem | 135. Self-Expression | 136. Self-Forgiveness |
| 137. Self-Hypnosis | 138. Self-Image | 139. Self-Mastery | 140. Sexual Problems |
| 141. Shame | 142. Skin Disorders | 143. Sleep Disorders | 144. Smoking |
| 145. Snoring Phobia | 146. Social Phobia | 147. Sports | 148. Stage Fright |
| 149. Stress | 150. Stubborn | 151. Study Habits | 152. Stuttering |
| 153. Substance Abuse | 154. Superiority | 155. Surgical Recovery | 156. Swallowing |
| 157. Sweating | 158. Temptation | 159. Thumb Sucking | 160. Tics |
| 161. Trauma | 162. Ulcers | 163. Victimization | 164. Warts |
| 165. Weight Loss | 166. Withdrawal | 167. Worry | 168. Writers Block |