Introduction
ICHARS is an organization dedicated to the behavioural, emotional and mental growth for individuals, couples, children, teens, families, actors and corporates for the advancement of their personal growth through education, intervention and guidance.
Our institution is based on solid value system of quality and philosophy of positive psychology where we believe therapy is not about focusing on weakness, but it is about helping people find and apply their strengths.
Our courses are an amalgamation of various schools of psychotherapy focusing on a holistic approach to health (mental, emotional, and physical) and well-being. We have two categories of programs currently:
Designed for people associated to the healthcare field: We intend to train therapists, who are better trained and equipped to not only work with clients having a 'clinical' problem but also to work with 'normal' people so as to enable them to lead happier and more fulfilling life.
The other programs are for individuals interested in self-growth, self-development, awareness and understanding. The purpose is to train them in practical application of Hypnosis and Mind Related Sciences towards managing their own relationships, academics, work, performances, etc.
Evolution
Evolution of ICHARS
ICHARS is a brainchild of Mr. Nitin Shah and Dr. Sangbarta Chattopadhyay. This was after a conversation they had regarding integration of various modalities.
The idea as a seed was planted in November 2011 after Nitin Shah finished an extensive course in NLP. His purpose of attending NLP was curiosity to learn something new, which would serve as an add-on to his training and practise of 5 years in Hypnotherapy. At that point of time, he was associated to another institute as a Hypnosis trainer and had a brief idea about cognitive work.
Conversations with his friends and colleagues Dr. Sangbarta Chattopadhyay and Dr. Namita Bhuta, lead to a consensus that:
There should be two different courses – one for existing & prospective healthcare professionals while the other for those interested in self-development.
Integration of Classical (direct approach) Hypnosis with Ericksonian Hypnosis, NLP and Cognitive therapies would be very effective.
It was with these ideas that ICHARS was incorporated as an institute on 25thMay, 2012.
How were the curriculum designed?
Practitioner Course
A lot of background work was done before starting with training programs. We chose to focus on a course for healthcare professionals who could use the training to enhance their therapeutic skills.
In order to develop the curriculum we first started with individual courses for existing hypnotherapists. Those courses included Ericksonian Hypnosis & NLP. The feedback from participants helped us understand the best ways of drafting each of these courses in our comprehensive curriculum (now known as Cognitive Hypnotic Psychotherapy).
After the initial drafting of curriculum, in the next phase trial workshops were conducted with selected participants. Moreover, necessary adjustments were made, based on their feedback and the final integrated curriculum was designed.
Post that, we invited faculties of psychology department from different colleges to attend the integrated course and provide their valuable feedback regarding the same. The quality of the course enhanced further, with the help of their suggestions and inputs. After which we conducted workshops for the healthcare professionals and the students of healthcare sciences.
Since all the modalities and techniques of the mind science evolve continuously. We aim to keep updating our course with latest tools and techniques.
Important Notes:
We feel that a course like this should have extensive coverage to sensitize a person from non clinical background to become a 'practising clinician'. We would prefer to have perhaps a proper graduation course with hands on training to initiate somebody in this field. Though this is in pipeline till the infrastructure is ready we are choosing to focus on existing practitioners or future practitioner so that they have a good integrated understanding of application of psychotherapy tools.
We have got feedback from lot of psychology students & teachers that this module in addition to the graduation and masters in psychology creates a wholesome understanding of the subject.
The short module allows us to reach out to different cities and more students.
Creating separate courses for self-growth:
We began by conducting one comprehensive program on self-growth and performance improvement (known as Accelerated Neuro Linguistic Programming). The program is similar to the one we have for healthcare professionals but only contains techniques and concepts that are related to self-awareness & growth.
We are now working towards creating customised modules that will focus on specific objectives like stress management, relationship management, fear management etc. or for specific groups like actors, sales and marketing professionals etc.
Our Approach
How is ICHARS different from other Institutes?
The difference is the approach!
Solution focussed:
Classically Hypnosis and some other forms of psychotherapy emphasise a lot on the past. Though we train participants with techniques that are useful in helping clients deal with past issues, our focus is a lot more on helping the client achieve their objectives. We believe most of the problems can effectively be resolved by helping the client focus on and create a change in the present.
Differentiating between models of therapy and reality
We at ICHARS believe there are different models (perceptions) of reality and each model looks good, sounds right when considered from a particular perspective and same is true about what we cover in our courses.
We encourage participants to not take any model we cover in the workshop at face value. It is important to remember that no matter how effective these models are within the context of therapy or for the purpose of creating positive change, these are simply models that should not be confused with facts or reality.
An important example is that of an often misrepresented model of "Past life regression therapy" (in our courses is described as Metaphorical regression).
Only because we cover a therapeutic technique popularly known, as past life regression therapy does not mean that we subscribe to the school of thought that past life necessarily exists.
It is a technique, which is very useful in certain context and can be disastrous in other contexts. We are more interested in training participants in where the technique is useful and where it could create a problem than in the theoretical discussion on whether or not past life really exists.
Integrating methods to work with both the conscious & unconscious
Many schools of hypnosis undermine the power of conscious mind and majorly focus on the sub/unconscious or processes, which are based on metaphysics. We really feel that for any therapy to have lasting effects, it is important to work with both the conscious and the unconscious. It is for this reason that the course is an integration of NLP, Hypnosis and Cognitive therapies.
Though, these fields are complete in themselves; and can be taught separately, all of them integrate seamlessly. Together, the powers of these tools and techniques are magnified significantly.
The change processes in NLP with the understanding of Hypnosis and Cognitive therapies make the content very potent and effective.
Online modules & support
In addition to classroom training, we have extensive online modules. The main objective of our classroom modules is to learn important concepts & practise and the purpose of online modules is to expand the concepts covered in the class and get an understanding of their extended applications. The online modules also serve a scoop of add-ons. These add-ons give an opportunity for the students to get more information on related topics and help them to stay in touch with the subject.
Why have classroom training & not complete online modules
We are very conscious about the quality of therapists after they are trained by us and hence we will continue enhancing the quality of training modules both classroom & online.
We understand the importance of continuous development along with the difficulties (financial & logistical) associated with attending classroom training and hence have worked extensively to create online modules that will at least partially reduce these difficulties. At the same time since the course includes a lot of practice, complete online training or correspondence course would lead to a negative impact on quality of therapists trained and hence we have consciously made a decision to not make the program completely online.
Our Team
Misba Shah
Director, Trainer (CHCP, Self-Help & Corporate programs), Coach
MBA, HR | Cognitive Hypnotic Coach| Family Constellation Facilitator
She is a dedicated and passionate trainer cum facilitator with extensive experience in the domain of Human Resource, Training & Development and performance enhancement. She predominantly works with corporate, schools & colleges through different modalities like NLP, Life Coaching, Clinical Hypnosis and Family Constellation. Her organisational skills are par excellence, which makes her a perfect taskmaster.
Connect:   
Nitin Shah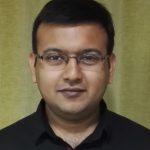 CEO, Trainer (CHCP, Self-Help & Corporate programs), Coach
LLB | Cognitive Hypnotic Psychotherapist | NLP Master Practitioner | Life Coach
A trainer, Educator, therapist and life coach, who blends in with any age group and instigates positive transformation in them. He predominantly trains therapists in Clinical Hypnosis, NLP and Life Coaching enabling them to integrate these modalities in their practice. Being a motivational and inspirational speaker with tons of experience and knowledge in the field; he not only helps people become aware of how life is simple but also walks his talk.
Connect:   
Mamta Sharma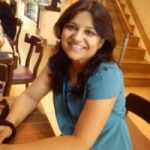 Trainer (CHCP, Self-Help & Corporate programs), Coach
Counselling Psychologist | Cognitive Hypnotic Coach & Psychotherapist
Mamta Sharma is a Corporate Trainer, Advanced Life Coach, Neuro-Linguistic Programming Master Practitioner and a certified Hypnotist, based in New Delhi, India. As a corporate trainer, she has conducted several workshops and delivered training's on diverse subjects such as Work-Life Balance, Interpersonal Skills, Communication Skills, Change Management, Sustaining Productivity and much more.
Connect:
Advisor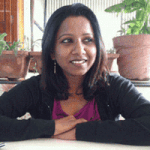 Dr Kranti Chandrashekhar Gawali
Head, Dept. of Psychology, Bhavan's College with major areas of interest being counselling and teaching cognitive therapies. Over the years she has presented a number of research papers both on national and international conferences.
Paulomi Pandit Upadhyay
Counselling Psychologist | Cognitive Hypnotic Coach & Psychotherapist | Child Birth Educator
She trains people in Clinical Hypnosis, NLP and Life Coaching for personal and professional growth & development. Her passion is inclined towards training mental health students and professionals in using an eclectic approach with clients effectively. She deals with a diverse population and takes an interest in maternal health and wellness. This makes her a cheerful, passionate and versatile trainer.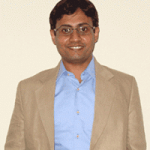 Dr Sangbarta Chattopadhyay
Content Developer
Helps people understand their life patterns change their unconscious negative belief system and motivates them to lead a happier and more fulfilling life.
Dr. Namita Bhuta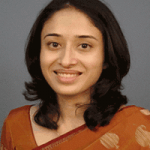 Content Developer
Currently practising as a counsellor and Hypnotherapist in Kolkata. She works with individuals, groups especially in the field of child education and performance by teaching tools to improve focus, concentration and achievement.